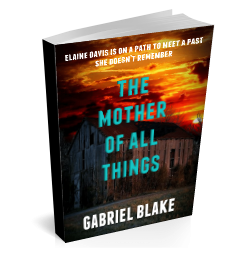 Hello to those that have clicked to read my first blog post. I'd like to thank you for showing interest and coming here. On my blog, I will not just be talking about my writing, but about many different things that I hope you will find interesting. Suppose I should give you an example, so you know what you're letting yourself in for.
I will talk about the things that bother me in the world we live in, there are quite a lot, believe me. There will be humour, as I do like a good laugh. I'll definitely want to talk about my cats, Tilly, Mrs Slocombe and Mr Tibbs. In addition, there will be little details about my life tossed in here and there; the good, and the bad. I absolutely love reading, and may well mention what I'm currently reading and what I think of that particular novel. Finally ... there will be talk about my mental health. Having had depression among other things for some years, I feel as though it's my right to share with you the ups, and the downs. I hope by doing this I can help others to learn that they are not alone; there are hundreds of thousands of us.
Enough of the getting to know me; if you can't wait to find out more about me, you're welcome to visit my about me page on the website. If not, you'll just have to wait until I'm ready. Well obviously, yes you've guessed it, this first blog is going to be me banging on about my debut novel, 'The Mother of all Things.' It's been a long time coming for me, but I believe you'll find it worth the wait. After all, you'd never heard of me before, so you didn't really know what you were waiting for.
I am very proud of my first story, the first of many, I hope, God willing. I've never found living easy, and there have been times I no longer wanted to, but that's another blog. Here I am on the verge of something truly remarkable for me, the release of my first novel, next month. It has been an incredibly long process. Writing the story was actually the easy and blissful part. Blissful in the sense that while I was sat typing away, lost at times, in my bizarre mind, I realised it was helping to keep my dark demons at bay. Yes, there may well be more than one in my head, but I'm not entirely certain of that. The overly long tedious part has been learning social media, having never, ever been a user of Facebook or any other means of social networking, unless texting counts.
Having missed out starting at the same time as everybody else, I have found it so difficult to understand. I must feel like a baby learning to hold a spoon for the first time. 'Why are you giving this shiny yummy tasty thing holder to me? What in the world am I supposed to do with it?' Luckily for babies, most of the time their hands head towards their mouths anyway, and anything they do get their tiny hands on generally goes in the same direction. So back to Facebook! As I write this, I currently have one friend. Yes, I said ONE ... when you've finished laughing I'll continue, you done, good, on we go. Everybody has to start somewhere, but I'm learning. I now have Twitter as well, woohoo. I am picking it up see: although I did at some point in the past call it twitting instead of tweeting. Shh, sometimes accidentally I still do.
I guess it was just a matter of time before I jumped on the social media bus, but as time went on, the more I chose to avoid it, I mean, who wants to learn something new at my age? The truth is, I've found it fantastic to learn new things. I feel like I've stepped into a world that was leaving me behind, don't get me wrong, I still have a long way to go, but I'll get there.
After a lengthy spell on construction sites, painting pipes and wall after wall, I moved on to something different, painting houses and flats instead. It was time. Time to move onto something new. I'd not only grown tired of doing a job I never set out genuinely wanting to do, but the construction industry itself had seemingly grown tired of me. With my mental state not being at it's best, I decided it was time to write a story, at first, just to see if I really could do what I always wanted to. Now I am damn proud of it, and I hope everybody that decides to read it, likes it. This is a new path I am choosing to wander down, and I have to say, for the first time in a long time, it's a path I'm looking forward to exploring.
Thank you for reading my first ever blog, and I hope you return, or better yet, visit my social networking stuff and like and post and follow and twit, I mean tweet, and whatever other buttons there, don't be curious, just press them. Back soon.
P.S. If anybody has any suggestions on the font, colours or background of my blog that could help improve the reading experience, feel free to let me know, unless of course, you like it just the way it is. Cheers all.